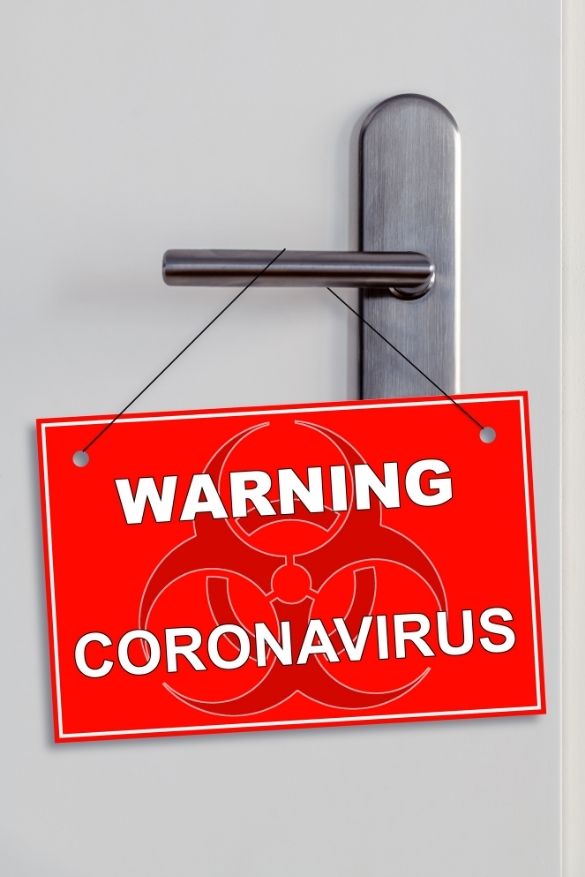 The Strangest Corona Symptoms
What Are The Strangest Corona Symptoms?
Since the beginning of the pandemic, in early February 2020, the quantity of information regarding the coronavirus has been flooding the internet. It can be quite confusing to try to get a grasp of what is real and what isn't. Many stories have been written about the people going through the infection. 
Still today, after a year of coronavirus pandemic, you find yourself having trouble defining the coronavirus symptoms that your body developed when hosting the virus. Today, we are diving into the different symptoms that you may experience while hosting the virus.
Common Corona Symptoms
Let's start with the most common symptoms caused by the coronavirus disease. Since 2019, those signs are still the same and are now impacting our day to day life with new protections adapted to slow the viral spread around us. Signs of being infected by the COVID-19 virus are the followings: 
Fever 

Dry cough

Tiredness

Sore throat

Shortness of breath

Muscle aches

Headache

Chest pain

Chills
These general symptoms can be indicators to get tested to corona and protect the close member of your family or your coworkers. Also, some other symptoms have been known to be caused by the virus. They are more surprising symptoms that you might not expect.
Rare Symptoms That You Might Experience With Corona
The coronavirus is known to impact the most vulnerable people living among us. Especially throughout the senior group, the virus has caused some serious damage to people already living with chronic diseases and chronic conditions. 
One of the effects of this severe infection is the eye problem that it can cause. Light sensitivity and irritation may occur while being positive for coronavirus. The virus can affect the red blood vessels and make your eyes swollen. Such symptoms can lead to an excess of water in your eyes. 
Another surprising symptom may cause your body to lose smell and taste. Actually, scientists believe that this symptom can be an early indicator of COVID-19. Such a condition won't last more than 14 days and won't even affect your nose. 
Gastrointestinal symptoms may occur during the time when you first get contaminated by the virus. This effect might lead to other connected symptoms like nausea, loss of appetite, diarrhea but will not last more than one day or two. 
Other people that went through a coronavirus infection experienced skin issues like itchy lesions on their hands and feet. Also, symptoms like confusion are experienced in older people. These symptoms won't last more than 14 days in most of the cases. Depending on your immune system you might get only mild symptoms. If you are still curious about coronavirus symptoms, don't hesitate to fill out the form!
Wishing you a safe Christmas time!