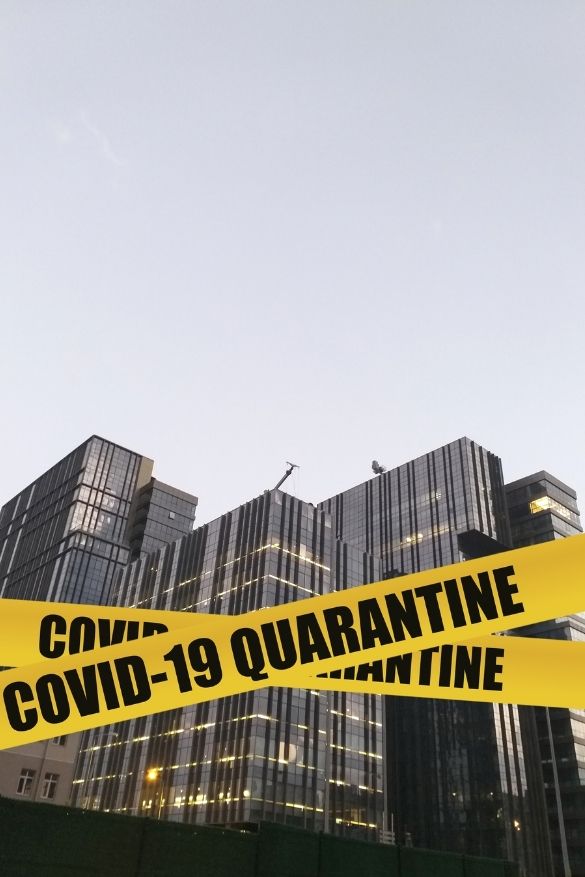 Is Quarantine Possible in America?
Is A Complete Quarantine Possible in America?
Does a situation like the complete quarantine happen in America? We can guess that you have heard certain sensations about this and that you are worried about this possibility. Among the many changes brought about by COVID-19, the most important thing is that we are exposed to a collective isolation process. We agree that this collective isolation can make a significant contribution to preventing the virus from spreading, but will a more comprehensive measure such as complete quarantine be taken? 
Let's take a look together…
Federal Government Order
At this point, it is difficult to make a certain guess, as the federal government is managing the whole process of isolation and quarantine. While the number of cases is predicted to decrease in a short time, when there is worldwide growth, states continue to control the situation with different measures.
In places like Italy, the Netherlands, or London, businesses began to close completely. The 2, 4, and 5-week complete quarantine process has been entered. We have already been subjected to a curfew at certain hours and certain prohibitions to protect social distance. However, situations such as the inability to control the accumulation and increase of cases in hospitals may require such a process for America.
State Powers
Not only the federal government but governors and mayors have the broadest quarantine powers. Because the constitution leaves this kind of power in the hands of the states. Longstanding federal laws and rules authorize quarantine to stop the virus outbreak. These rules can be strengthened more and more. What about these rules prevent the spread of coronavirus or people?
This is actually a really confusing situation. The only reason for the restrictions imposed by the government is that people are not sensitive enough to this issue. Because the effort of people, not the government, is more important to prevent the spread of a virus transmitted from person to person.
In general, they have the power to detain people with an infectious disease without approval from state and local authorities. Public health laws are covered by the federal government's imposition of restrictions on people who come to the country or travel from one state to another. These restrictions required by public health law are rarely used. They are developed for individuals, small groups, and states.
Future Measures
As long as the uncontrolled increase in the number of cases continues, the mandatory and long-term quarantine process may begin in some states and regions, even if the complete quarantine option is not used in the first place. If positive results cannot be obtained thanks to this measure, another stage will be inevitable to take strict restrictions and measures throughout the country.
The powers of the government and public health are sufficient to enter a national quarantine process. But whether this is necessary or not will be determined by the behavior and sensitivity of people and citizens.
If you have any coronavirus questions, you can send them to us in the comments and if you want to have accurate and comprehensive health insurance these days when health is the most important issue, you can request online offers and support by filling out a form on our free platform.
Hope 2021 will be a better and healthier year!